Russian government
predicts 10% growth in automotive industry in 2018
RusAutoNews.Com - Russian Automotive News
RusAutoNews.Com is designed for professionals in automotive sector from all over the world, who need fresh news, information and data from the Russian automotive industry and market.
RusAutoNews.Com team carefully selects the important automotive news on a daily basis and publishes a brief summary, in order to deliver only the essential knowledge, saving valuable time for the readers.
Latest News Headlines:
Commercial vehicles
RusAutoNews.Com – ITEMF Expo announced that the English version of the website of one of the most prestigious automotive contests in Russia "The Best Commercial Vehicle of the Year" has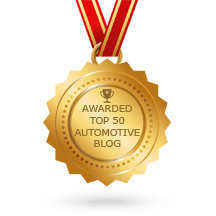 RusAutoNews.Com has been honoured with the 17th spot at Feedspot's "Top 50 Automotive Blogs and Websites for Auto Industry Professionals" rankings: the best automotive blogs from thousands of top automotive blogs in Feedspot's index using search and social metrics.
The RusAutoNews.Com team is very grateful for the award.

Subcribe to the newsletter:
Free subscription to the newsletter: RusAutoNews.Com – Selected News